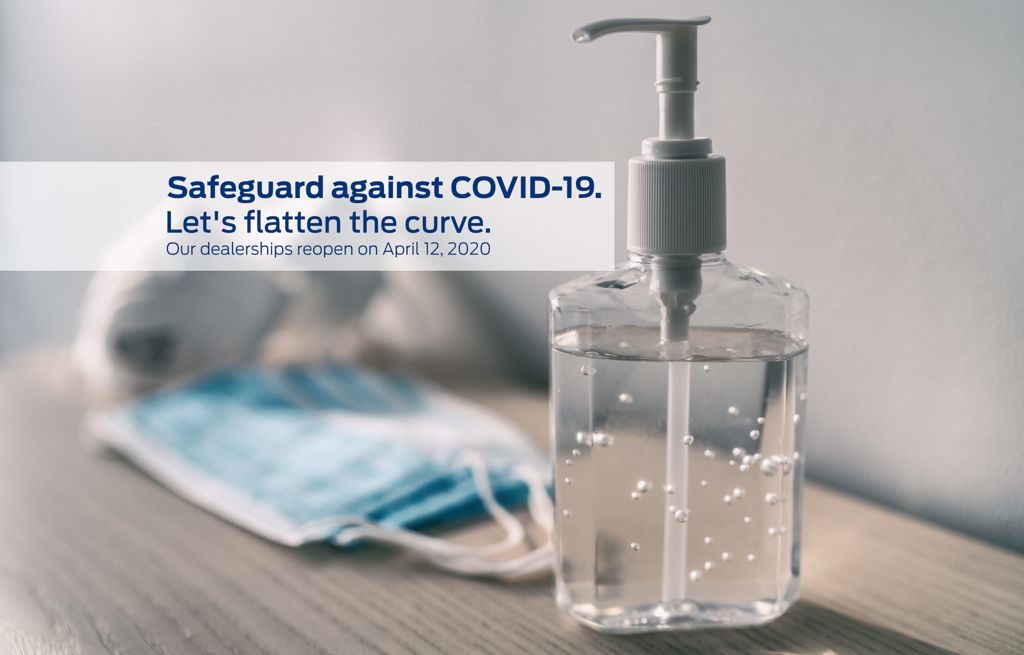 Announcement
Dear Valued Clients and Customers,
Ford Cebu will cease operations starting on March 28, 2020 (12:00pm) until the 28th of April unless lifted earlier due to the Enhanced Community Quarantine Policy that was issued by the local government of Cebu City to ensure the safety of our customers and employees from the COVID-19 pandemic.
We will update you with new information, when available.
Stay safe and health everyone. Thank you for understanding.
For urgent service concerns, you may call our Dealership Customer Relations Center with the following mobile numbers:
Customer Service Desk
231-9180 (Telephone)